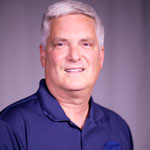 Bill Fawley
I grew up in Warsaw, graduated from Wawasee High School, and then went on to receive a degree in business administration and economics from Taylor University and later a Masters of Divinity from Grace Seminary. After pastoring for four years, I then obtained a law degree from Valparaiso University. I practiced law for over 20 years in Warsaw before founding All Things New. I'm eager to see how the Lord will use me in the future to serve individuals touched by All Things New.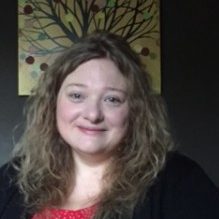 Angela C.R. 
Romano
Angela C.R. Semonis joined All Things New in October. She graduated from Grace College with a Master of Counseling degree and is a licensed mental health counselor, a licensed clinical addictions counselor and has a national certification as a master addiction counselor.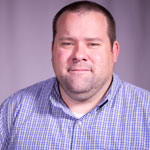 Mike South
President
I am a Manager at PVA Unlimited, a family-owned business in Warsaw, Indiana. In addition to my work there, I have a long history of serving overseas with Avant Ministries. I really enjoy traveling and working for the Lord in various areas of the world using my gifts in construction, management, and team leadership. My wife Sarah and I were recently married in Spain, and we look forward to doing ministry together. We are both very involved at Pleasant view Bible Church, where we attend weekly. I am excited to serve with All Things New because I have a heart for the hurting, and feel that this is a great way to use my gifts to meet a local need.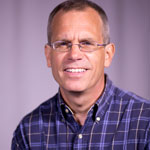 Jeff Ondrla
Treasurer
I am an engineer and inventor in the orthopedic industry. In 2004, I helped start Deo Valente Orthopaedics LLC. I graduated from the University of Illinois with a B.S. in Engineering. My wife of 24 years, Diane, and I have four daughters. When I first heard about the start of All Things New, I realized that—except by the grace of God—one of my children could have a need for the services that are provided. That truth motivated me to join the board and invest in this ministry.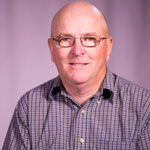 Larry Wilkinson
Secretary
Over the last 50 years, my wife Barb and I have raised corn and soybeans in Noble Co., as well as two sons who are now grown. In addition to farming I have been a self-employed electrician, truck driver, and carpenter. I attended Purdue University and then served in the Army National Guard. I currently serve on four non-profit boards; one being a government elected position. I felt honored when asked to join the board of All Things New. It breaks my heart to see young people struggle with substance abuse and addictions to things easily available in today's culture. How difficult it is to break out of these vices without Christ! So I was glad when God opened the door for us to help in this vital work. My motivation for serving with All Things New is 2 Cor. 5:17, "Therefore if anyone be in Christ, he is a new creature; old things are passed away; behold, all things are become new."
Kathy Groninger
Board Member